Physical damage to any machinery or equipment in a factory can pose a huge loss to the business.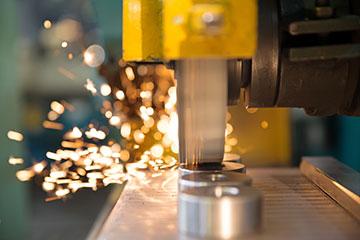 While every business is reliant on machinery and equipment to some extent, for certain companies and industries, the loss of a particular piece of equipment can have almost as much of an impact as the loss of an entire factory or warehouse. These businesses need to be prepared for such breakdowns on their machinery in order to continue working smoothly and overcome easily the loss.
Material damage and business interruption policies typically exclude cover for damage resulting from a mechanical or electrical breakdowns.
Only bespoke machinery breakdown policies would provide adequate protection in such circumstances. Use an experienced broker to get the quality cover you need. Use our services.
We can arrange cover specifically for the machinery integral to your business. We can build tailor made policies around your unique needs and work with major insurance providers to acquire the appropriate cover at competitive quotes.