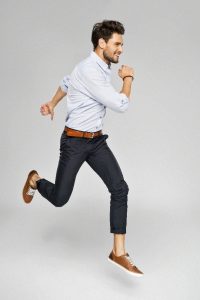 Our success comes from our people and associates.
We treat our employees with trust and respect. The way we organize our work, allows us to maintain a healthy balance between work and family life.
We offer to our people a supportive workplace where they are valued, have clear career path, and are treated equally and without discrimination.
We ensure that our employees are properly empowered and motivated, enabling them to make better decisions and respond to our clients' needs effectively.
Our reputation for integrity is one of our most important assets. We hold ourselves to very high business standards. To us, integrity is essential for both,  our business decision making and the conduct of our employees.
A healthy and motivated workforce is good for business. We provide opportunities for flexible working where it is operationally possible, supporting employees to achieve a healthy work-life balance. We provide our employees with the technology they need to do their job remotely.
We believe in recognising and rewarding employees who put our values into practice. We reward employees for their contributions and give them opportunities to share in the company's growth and success.