The smallest, most innocent mistake can be very costly. Moreover, even if you made no errors, you could easily be accused of making a mistake.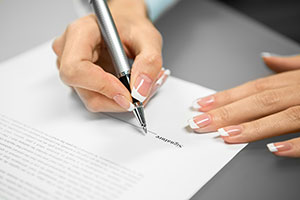 As a public notary, you provide important services to the community. Your clients depend heavily on you knowing exactly what needs to be done. Any mistakes in the process can lead to legal problems and monetary losses for all parties involved.
Getting sued would be seriously damaging, to both your reputation and personal financial wellbeing.
That's why it's important for you to carry notary professional liability insurance. Use an experienced broker to get you quality cover when you need it most. Use our services.