The farming and agricultural industry involves numerous risks and uncertainties.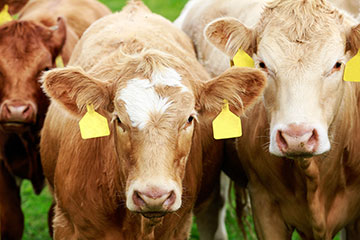 The stability of your agribusiness can be severely jeopardised by losses triggered by different causes, from climatic events to plant or livestock diseases. Weather is an important production factor in agriculture, which, unfortunately, can hardly be controlled. Drought and excess rainfall are responsible for bad harvests all over the world. If you activate in the farming field, regardless the prophylactic treatments you apply, the disease risk remains high for your animal and poultry farms.
Your business is exposed to big risks which can have serious financial repercussions. To protect your cultures and your livestock you should contract an insurance which best suits to your business.
Use an experienced broker to get the quality cover you need. With a strong knowledge of the commodity markets and farming practices, our team can customize a coverage based on your unique needs. We work with major insurance providers, specialized in agricultural insurances, to acquire the appropriate cover at competitive quotes.