As an employer, you are responsible for the health and safety of your employees while they are at work.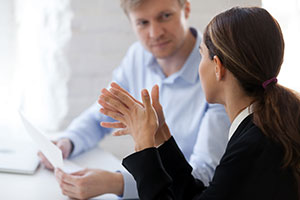 If an employee suffers an injury or falls ill, you may be held liable. It could be something as simple as an injury caused by slipping on a wet floor, or an employee contracting a disease because of something you were unaware of.
Employers' liability insurance cannot prevent accidents from happening, but in the event that they do, it will cover the legal and compensation expenses arising from a claim.
Use an experienced broker to get the quality cover you need. Use our services. We can build tailor made policies around your unique needs and work with major insurance providers to acquire the appropriate cover at competitive quotes.